Best Tile Cleaning North Shore
Tired of looking at old and dull tiles of your home? Let it be a thing of the past by getting professional tile grout cleaner north shore services. It is often difficult to clean a hard surface with a regular cloth rubbing and proper tile cleaning treatment is required for perfect cleaning. Our tile grout cleaner north shore services are designed make use of latest machinery to ensure every single tile of your house is shining like a brand new one.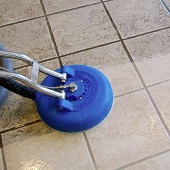 How it works?
Tile and grout cleaning north shore is not an easy job and we have been trained by experts to help our clients in getting the perfect tile and grout cleaning north shore services. We use high pressure steam cleaning method on a hard floor to clean all the dust, grease and other dirt on the floor. This method will leave it shining like a brand new. We offer weekend grout steam cleaner north shore services to our clients.



Best Tile and Grout Cleaner North Shore:
We are expert in cleaning vinyl floors and tile and grout cleaning. Our professional guys know how to clean your valuable tiles floor and make it shine like a brand new one. We have been working in this industry for years and we know how to satisfy our customers. Our first goal is to deliver services that leave customers satisfied and happy.
Book your appointment with our cleaning experts today and enjoy amazing cleaning services at affordable rates. We deal in grout cleaning, concrete cleaning, steam tiles cleaning, pressure tiles wash and vinyl floor cleaning on the North shore of Sydney. Contact us today and get your appointment booked right away!