Water Damage Restoration North Shore
What You Can Expect from Water Damage Restoration North Shore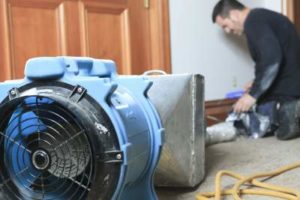 One of the things that homeowners dread is discovering that their home has water damage due to a flood, Faulty household appliances or busted pipe. When this happens, the first and most impactful action they should do is to arrest the active leak by shutting off the house's water supply. This prevents further water damage and keeps it to a minimum. Once that's been done, it's time to concentrate your efforts on what's been affected by the flooding. From here on in, it's time to call the pros – meaning a reputable water damage repair team in your area. Here's what you can expect the pros to do for carpet water damage and so much more.
Standard Protocols for Flood Restoration Sydney Services
Each type of water damage repair job will be unique, but there are some commonalities that can be used to explain the general process of carpet water damage cleaning, among other things. When the flood restoration Sydney crew arrives, the first thing they'll do is to inspect the extent of the water damage and use that information to create a home-specific project timeline, which usually includes seven steps.
Step 1: Site Inspection by the Water Damage Restoration Sydney Team
Your water damage carpet cleaning service provider arrives at your home with a variety of instruments that are used to measure your home's moisture content – which is a must for properly evaluating the extent of the damage. These tools for water restoration Sydney services are placed on affected surfaces such as baseboards, floors, and ceilings and provide an accurate reading of moisture content. It is then compared by your state's specific dry standards to ascertain what type of drying equipment will be necessary (if at all needed).
Step 2: Arresting Further Damage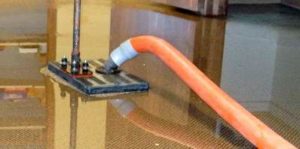 Apart from water extraction, service providers of water damage restoration Sydney also perform damage prevention measures to stop it from spreading. This is something that is done ASAP, because when water damage sits out for a long time without being treated, it spreads out further and makes water restoration Sydney more challenging. Fans and dehumidifiers may be placed in the affected places of your home to prevent mold growth due to your wet carpet while getting things ready for the body of work. These fans dehumidifiers will be used on your wet carpets for one or several nights, depending on factors like how long your things have been soaking up water and where the source of the leak is.
Step 3: Standing Water Extraction
Removing the remaining standing water in your home is considered as one of the most important steps of the entire water damage carpet cleaning process. This process is complicated and will require specialized water extraction system to suck up the remaining water. The length of time this particular phase requires will depend on a number of things: how expansive the room is, how much water is present, and the type of substrate being dried.
Step 4: Drying Wet Carpet And Structure
When your home is finally free of standing water, the next step is drying wet carpet and all areas affected by the flood. The technician then brings in various air movers which will promote air flow circulation all over the room and affected areas. The task of drying wet carpet might necessitate lifting the different sections so the air movers can focus on the parts that received the most saturation. You might also expect your service providers to open up your dry walls to get your walls to dry faster, if the water has reached this point.
Step 5: Containment of Affected Areas
The wet areas are then taped off so the heat from the machines can focus all of its power on the rooms that require drying the most. This aspect is critical because it allows the technician to maintain the room's environment while getting the drying phase accomplished quickly and in the most efficient of ways.
Step 6: Monitoring and Adjusting Phase
While the drying process is ongoing, the technician periodically check the progress and adjust the fans direction and the dehumidifier temperatures (both intake and output) to maintain the right levels and ensure that wet air is not spreading out into the other areas. They again take readings and don't stop until the rooms are officially dry before moving on to other areas of the home that still need treatment.
Step 7: Carpet Restoration and other Repairs
Once the workers have fully dried out all the areas of your home affected by the flood, the next step is restoration. This includes carpet restoration and the replacing materials that were ruined by the water damage, such as insulation and drywall. This step is sometimes simple (replacing just a few drywall panels) or downright laborious (taking down and putting up entire walls). There might also be some risks, such as being exposed to toxic substances when the damaged material comes off and is repaired – which is often common to older homes. In some cases, restoration can take months if there is recurring mold growth. When this happens, the service provider might resort to looking for tiny leaks in the pipes or rood that is causing the gradual development of molds.
Once everything has been repaired and monitored for a few weeks without any changes or untoward development, you can finally rest easy knowing that your home is finally free from water damage!
Throughout the years, we've seen firsthand just how devastating different kinds of water damage can be and how it can disrupt a household's regular routine. This awareness further stresses the need to provide exemplary customer service, which we aim to achieve with each and every job. From the first time you make a call to book an appointment to checking up on your home post-restoration, we want you to feel assured that we will always be on top of things so you don't have to. Our goal is to work quickly and achieve real and lasting results so you can get back to your routine and put the stress of water damage behind you. If this is something that you would want to be able to rely on in the event of water damage, rest easy in the knowledge that we're one call away when you need us the most.