Best Upholstery Cleaning North Shore Sydney
A house is always beautiful when it is decorated with different kind of upholstery items. Sofa's and couches are your best companions in the house while watching TV or having some quality family time. With regular use all upholstery items get dirty and it is necessary to get them cleaned. We offer a wide range of upholstery cleaning North Shore services to our clients.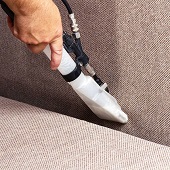 Professional Upholstery Cleaning North Shore
Our professional upholstery and couch cleaning services are here to help you have a healthy environment to live in. With our state of the art cleaning machinery and equipment, we offer fully detained, quick clean sofa and couch cleaning services to our clients. We are the best company in town that offers hassle free upholstery cleaning services on the north shore.



Gets our expert couch cleaning North shore services to your home to clean your sofas and other upholstery items you have at home. We offer quick and professional sofa and couch cleaning services in North Shore area so that you may not have to waste your time cleaning them.
Top Notch Sofa Cleaning North Shore
Most of the upholstery items at home like sofa and couches are made with cotton, wool or other synthetic materials and are difficult to get rid of tough stains on them. Stains from wine and other eateries often leave bad marks on the upholstery items and decrease their beauty and grace with time. Here we come to help with our state of the art steam sofa cleaning services. Our professional and certified teams of sofa and couch cleaners can help you removing any kind of dirt most food and drink stains from your beloved upholstery products.
Keeping in mind the value of other things at your home, we make sure that the cleaning job is done within time and with great care. We make sure that none of the valuable objects in your home are damaged by our working guys or machines. Your safety is our first priority and that is why we make use of fully certified eco friendly cleaning products to clean your sofa's and couches.
Call now to book your appointment and get your home cleaned before it is too late. Book your appointment online TODAY!